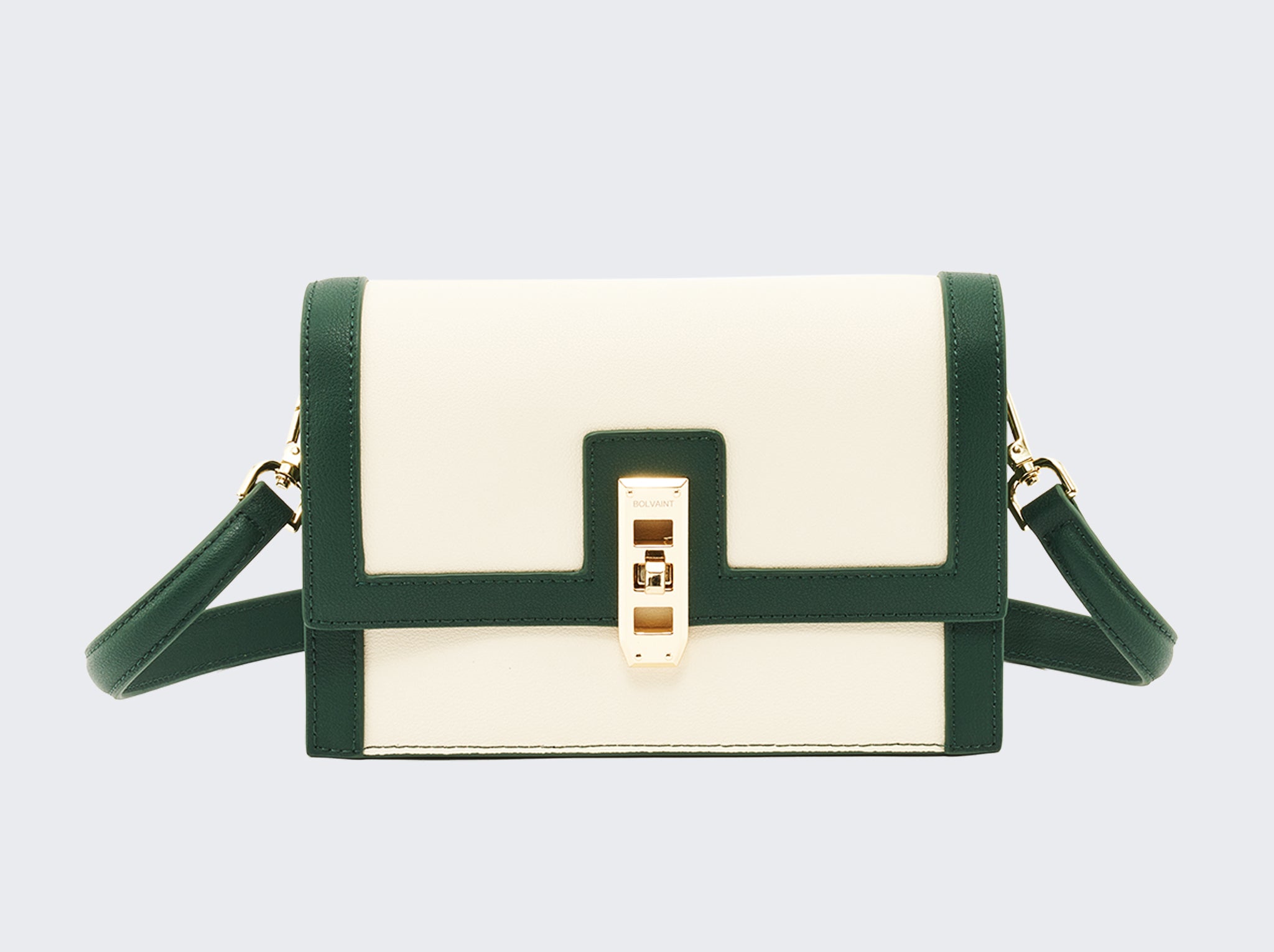 Bolvaint - The Léonie Clutch
With a classic boxed structure and striking color palette, The Léonie Clutch is a savvy choice for a contemporary wardrobe.
Crafted from top-grain leather, this stunning clutch perfectly melds eye-catching aesthetics with functional form. Featuring a large interior compartment with multiple pockets, a sturdy upright base and prominent gold-toned hardware, The Léonie easily segues from day to night, and complements the full spectrum of outfit choices, from casual to formal. 
Features:
100% top-grain leather in white with forest green border & back

1 removable green leather body/shoulder strap



Unique metallic clasp closure
Spacious interior compartment featuring 1 zippered pocket & 1 side seam open pocket
9-in x 2.7-in x 6.5-in