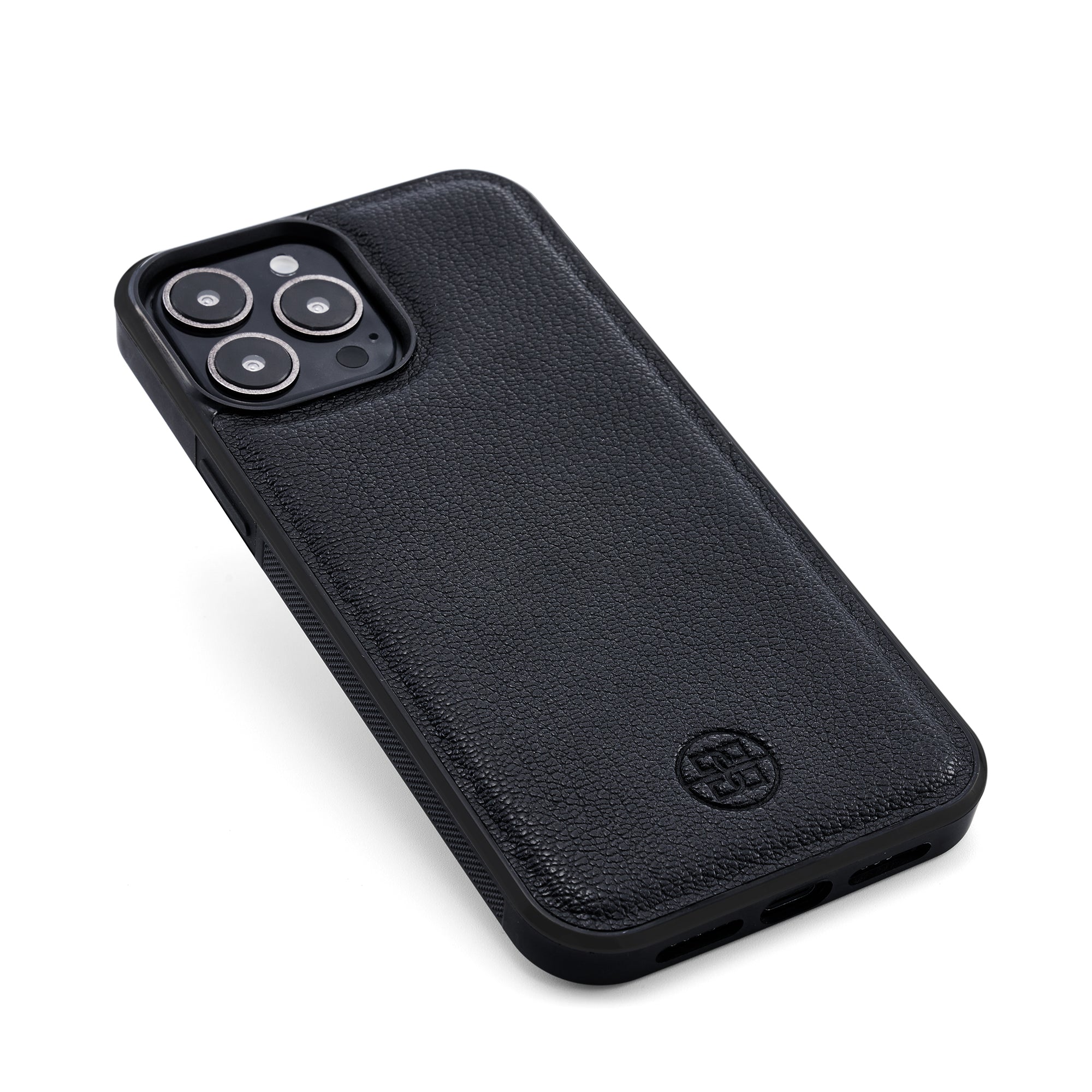 Bolvaint Karter iPhone 13 Pro Max Case in Pebble Grain Black
Sheathed in the finest pebble grain leather, Bolvaint's Karter iPhone 13 Pro Max case makes a strong fashion statement, whilst providing supreme protection.
Offering the utmost detail from edge to edge, enjoy a comfortable grip and easy carry thanks to its slim design.
The Karter features a more subtle outlook for a more humble look but shines a bright popping gold motif on the inside for those who look for it.
Features:
Crafted in real leather
Protected Ridge
Sleek design and soft to the touch
Case designed for the iPhone 13 Pro Max