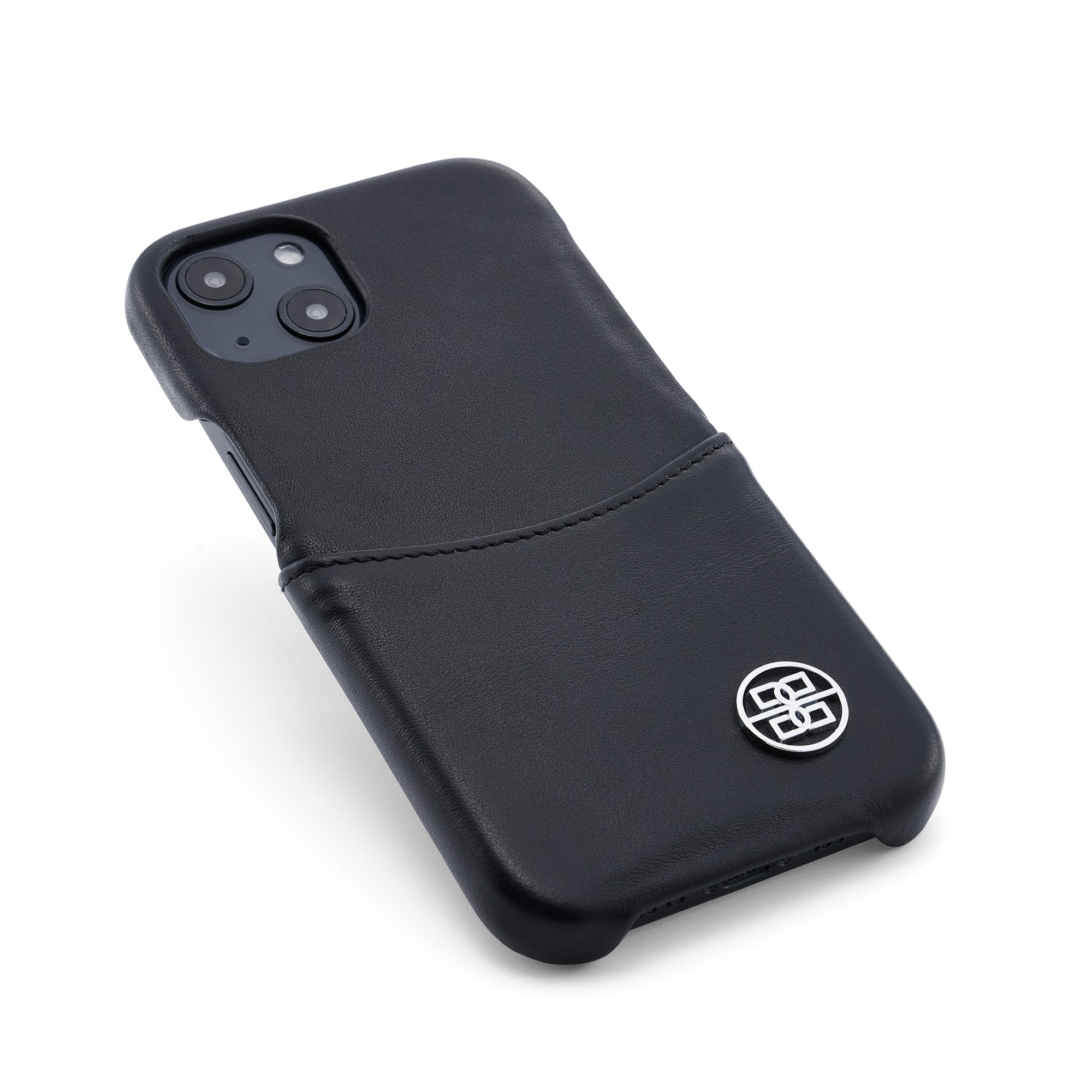 Bolvaint Finley iPhone 13 Case with Pocket in Obsidian Black
As the perfect meld of both style and practicality, Bolvaint's Finley iPhone 13 case is a contemporary accessory for a busy lifestyle.
Crafted in smooth leather in stylish obsidian black, this modern case provides supreme protection without the bulk.
Offering clean lines in a sleek design, the Finley case features a convenient outer pocket with striking silver Bolvaint logo to smartly house necessary cards, giving the optionality to forgo the bulk of a wallet. 
Features:
Crafted in real leather
Slim card pocket perfect for few cards
Sleek design and soft to the touch
Case designed for the iPhone 13