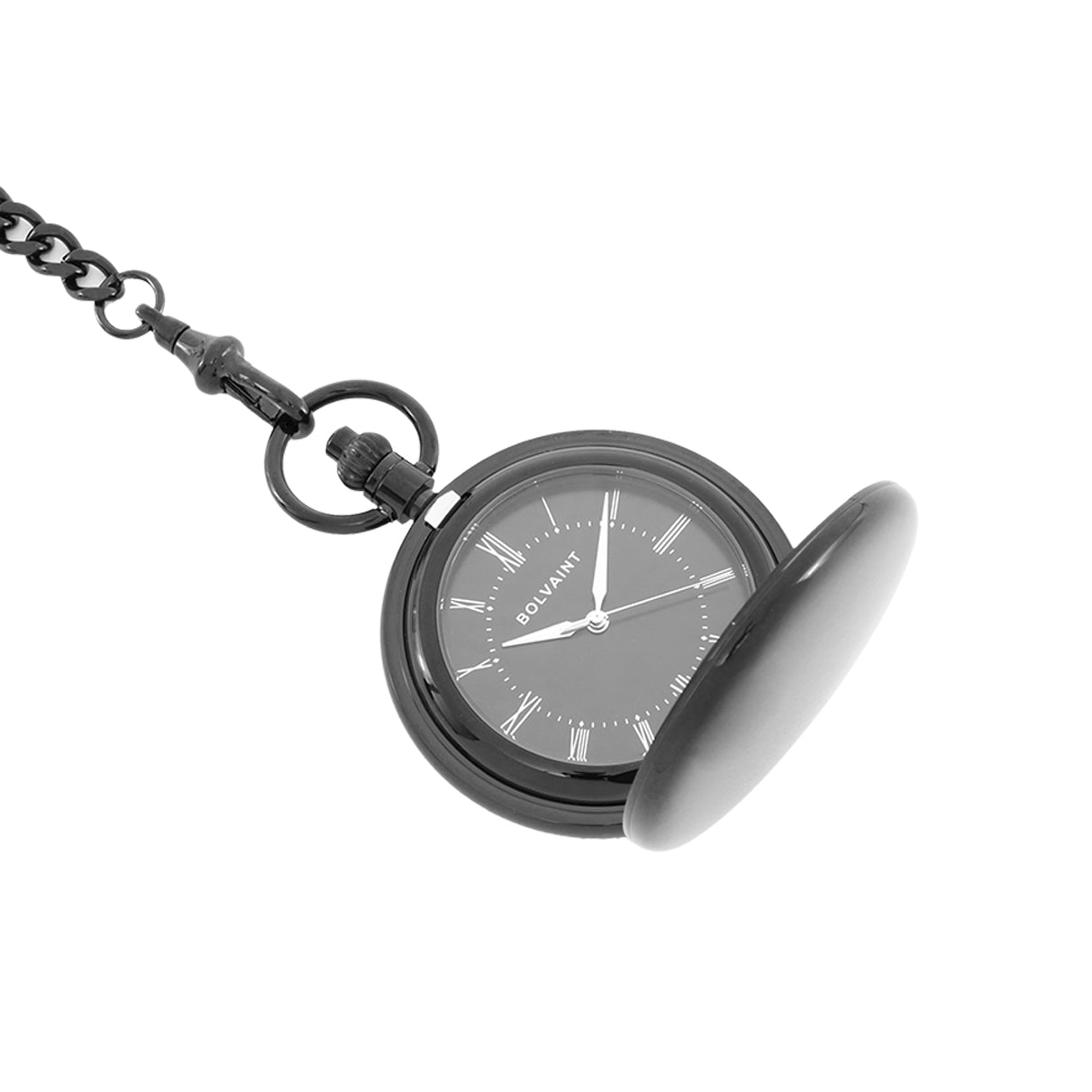 Bolvaint Beira Pocket Watch
Impeccably crafted in an alluring classic design, Bolvaint's Beira  Pocket Watch is a unique piece for a person of distinguished style.
Encased in a durable 18/8 stainless steel housing with engraved Bolvaint logo, it effortlessly releases to reveal an intricate black sundial with Roman numerals. With an inner Japanese movement, be assured of both durability and reliability, while the elegant black chain allows it to be safely secured to a waistcoat, lapel or belt loop.
A timeless accessory, the Beira Pocket Watch is a stunning gift, one that is sure to endure for many generations to come.
18/8 stainless steel housing, crown, bow & chain
Elegant black sunray dial with Roman numerals
Signature Bolvaint logo engraving
Reliable Japanese movement