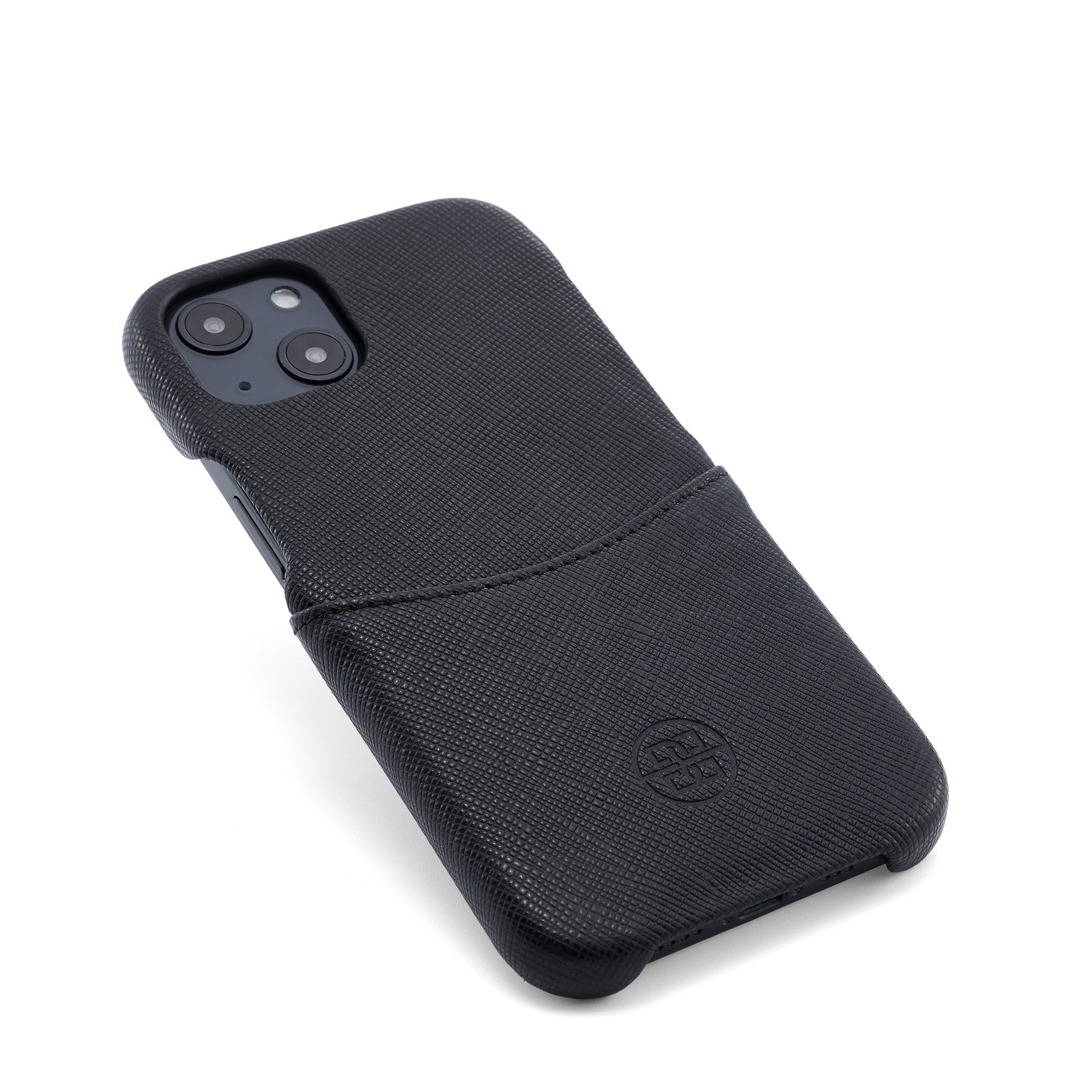 Bolvaint Avery iPhone 13 Case with Pocket in Twill Black
Classic yet contemporary, Bolvaint's Avery iPhone 13 case provides protection, convenience and style all in one.
Featuring an easily accessible outer pocket with an embossed Bolvaint motif to hold necessary cards, it provides the owner with the option of potentially forgoing a wallet.
Carefully crafted with a timeless twill pattern in soft black leather, it offers a comfortable carry with both it's material and slim design.
Features:
Crafted in real leather
Slim card pocket perfect for few cards
Sleek design
Case designed for the iPhone 13