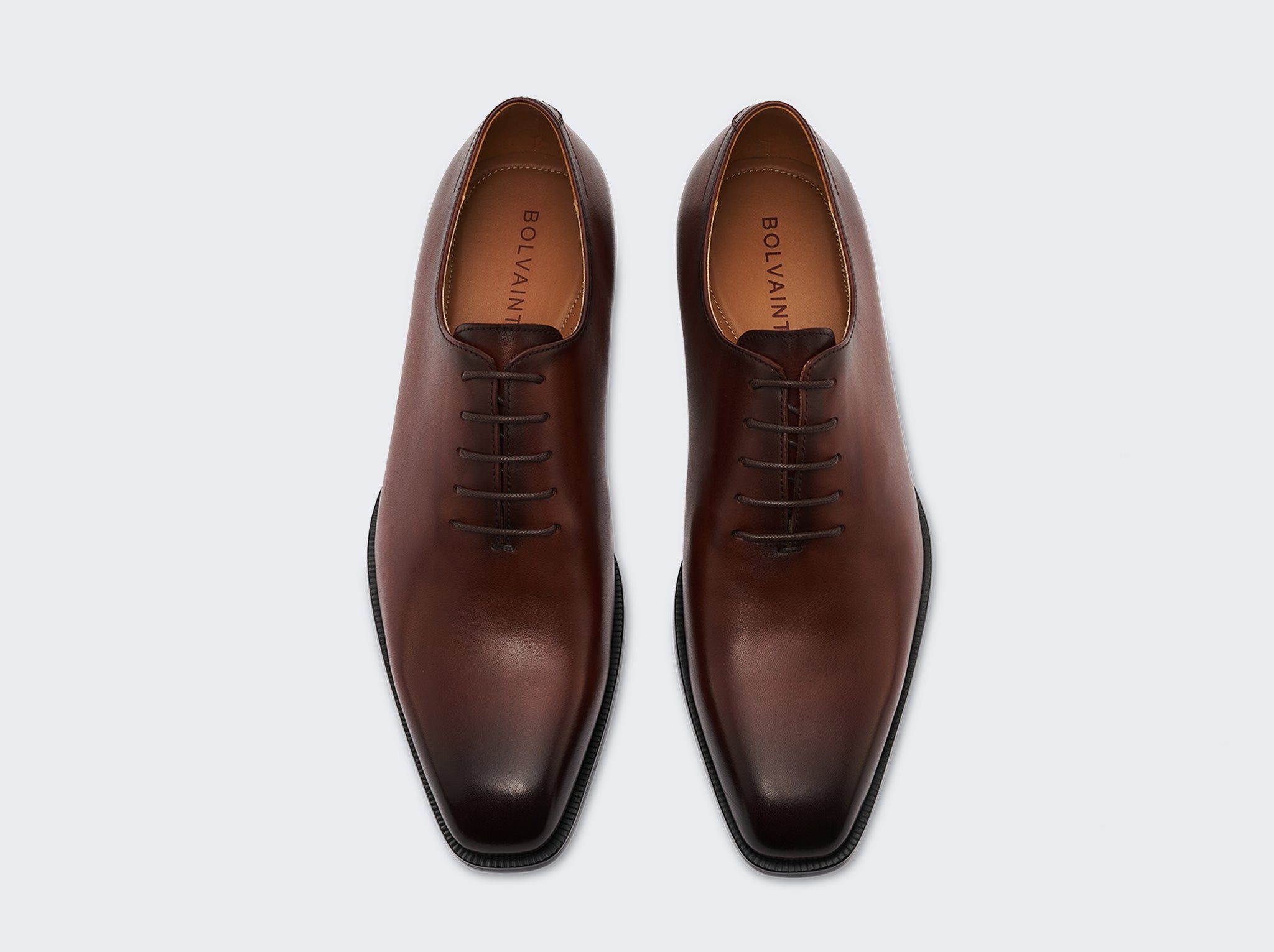 Bolvaint Tarragona Whole Cut Leather Dress Shoes
The gentleman's pick. The Bolvaint Tarragona Whole Cut Leather Shoes are the delicate blend of simplicity and elegance. Meticulously cut from one whole piece of leather requiring the utmost dexterity, these shoes represent the pinnacle of formal wear.
Meticulously crafted from one flawless piece of the highest quality leather, no other shoe pattern is as exclusive or expensive to make. Offering superior shine and an understated yet sleek styling, the Tarragona shoes feature Oxford closed lacing, a chisel toe and raised bump, all perfectly melding to create a suave up-to-the-minute look.
Affording you much versatility, pair with a grey, dark brown or navy suit for striking effect, or opt for a casual combination by teaming with chinos or smart jeans. No matter your choice, Bolvaint's Tarragona shoes are a must-have accessory to elevate your outfit, both for night and day.
Features:
Whole cut leather
Oxfords
Logo on sole