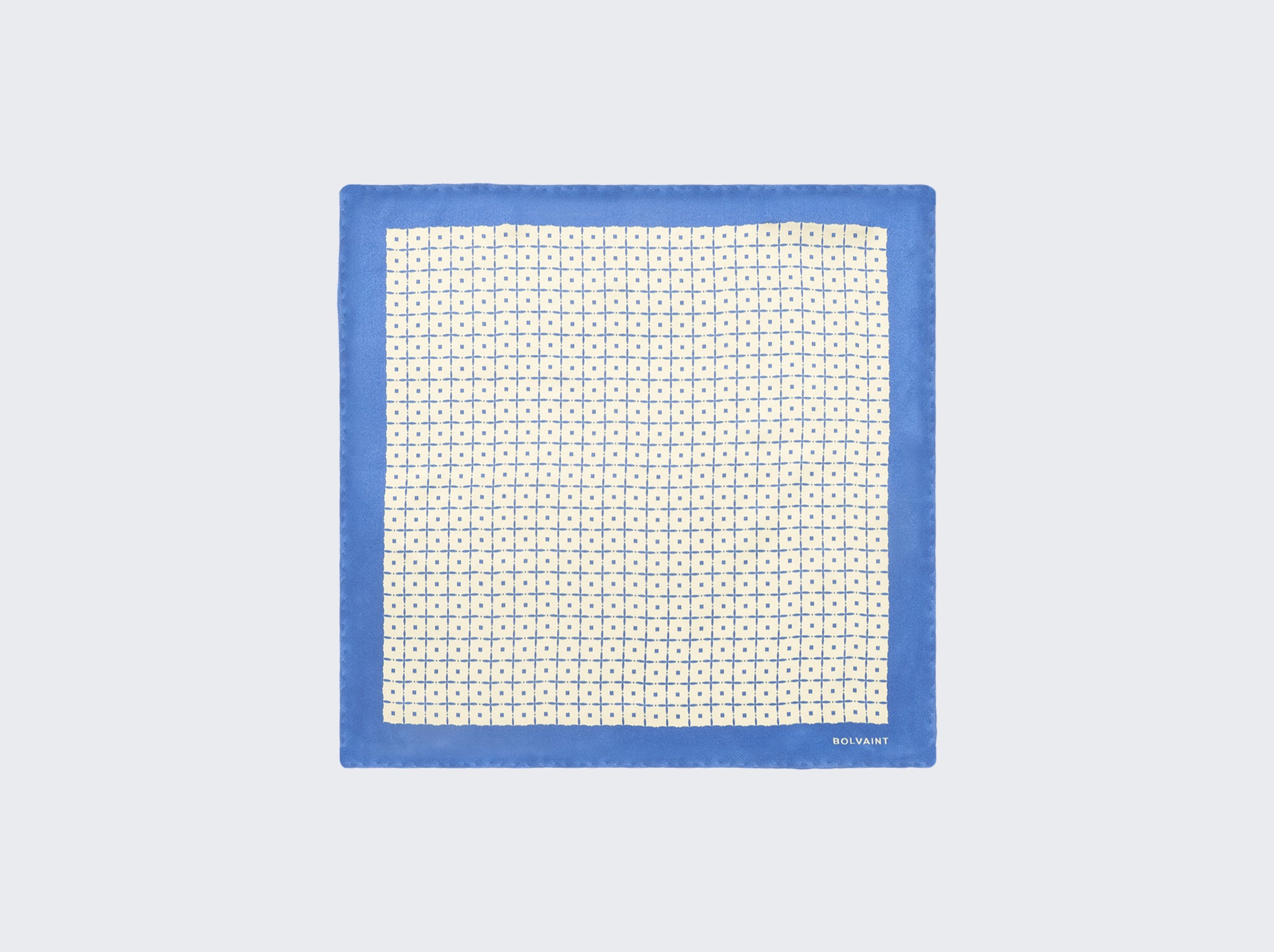 Bolvaint Montigney Pocket Square Set
Stamp your style with Bolvaint's Montigney Pocket Square Set.
The perfect accent to your outfit, be it formal or everyday, this distinguished pocket square set offers a choice of three distinctive patterns within a coherent color palette, affording you a plethora of styling options across your entire suit collection.
Each luxurious square has been crafted from the softest silk, exuding an air of prestige whilst drawing attention to your ensemble, as the light dances upon the fine fibers. Choose from any number of folds for visual interest, pairing with a color block tie for ideal effect.
A magnificent way to stand out from the crowd, the Bolvaint Montigney Pocket Square Set makes for a wonderful gift, whether for yourself or that specials someone in your life.
A set of 3 pocket squares delicately presented in a black gift box with Bolvaint brand card

3 distinctive patterns to style with various suits

Crafted from the finest silk and

finished with hand-rolled edges

Dimensions: 30cm x 30 cm (approx. 11.85" x 11.85")

Care and Maintenance: Dry clean recommended. Use lukewarm water if hand-washed. Press with a dry towel and air dry. Avoid direct sun light.
[French PD]
Marquez votre style avec l'assortiment de carrés de poche Montigney de Bolvaint.
Le détail parfait pour votre tenue, qu'elle soit formelle ou relâchée, ce magnifique assortiment de carrés de poche offre un choix de trois motifs distincts, vous offrant également une pléthore d'options de style pour toute votre collection de costumes.
Chaque carré de poche luxueux a été confectionné à partir de la soie la plus douce, dégageant un air prestigieux tout en attirant l'attention sur votre ensemble, car la lumière luit sur ses fibres fines. Choisissez parmi un nombre illimité de plis pour un intérêt visuel, et associez-les à une cravate de couleur pour un effet optimal.
Une magnifique façon de se démarquer de la foule, l'assortiment de carrés de poche Montigney de Bolvaint est un merveilleux cadeau, que ce soit pour vous-même ou pour une personne spéciale dans votre vie.
Assortiment de 3 carrés de poche délicatement présentés dans une boîte cadeau noire

Fabriqués à partir de la soie la plus fine et finis avec des bords roulés à la main

3 motifs distincts à assortir à différents costumes

Chaque mouchoir de poche en soie mesure 30cm x 30cm
Brand card
Crafted for a person of distinguished taste, the Bolvaint Montigney Pocket Square Set exudes individuality, perfect for those who wish to make a debonair statement
Conçu pour toute personne au goût distingué, l'assortiment de carrés de poche Montigney  de Bolvaint respire l'individualité et est parfait pour ceux qui souhaitent faire une déclaration débonnaire